What all goes into a "Biotrek Adventure"?
When we say "we do all the hard work so you don't have to," we mean it! But what exactly do we do? Well, we're  glad you asked! Here's a peak behind the scenes.
First, we identify a destination. We get ahead of the rush by identifying up-and-coming locales that check all our boxes. Through research and keeping current on news and travel trends, we hand-pick the most compelling countries and regions for our next adventure. We research the culture, history, and environment of each place, so we can provide insight to our travelers. We want you to have a deeper understanding of the country before and during their visit. Our expert, bilingual guides on the ground expand on this knowledge, so our clients can understand the soul of everywhere we visit.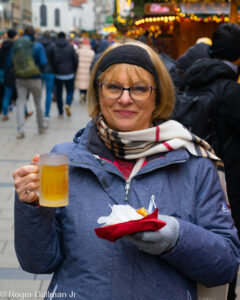 Then, we often go on what's called a "FAM" (short for "familiarization") Trip to scout out the best places, ground partners, expert guides, and luxury accommodations. This is where we really do the groundwork and hammer out the logistics so you are free to experience a unique yet effortless trip. For example, Roger and Cathy ran a fam trip to Germany, last December, to coordinate with our country guide and visit likely locations for this year's trip.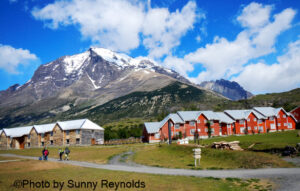 Next, we identify the ideal time to travel. We take into account the weather and major holidays while avoiding the "high" tourist season. That's why we go to Sicily in the fall – perfect weather with barely any crowds! Or why we go to Chile in December during *their* summer – the perfect time to traverse Patagonia.
The next step is to work out the very best itinerary. All our research on the ground with the insight of our local operators comes together to craft the day-to-day of the trip. We optimize the logistics: not too much time driving, best locations to overnight; and choose the specific sites we want to visit and finalize their costs.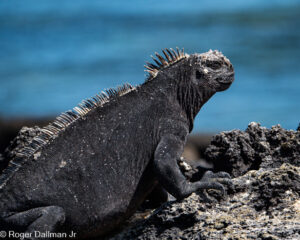 Our trips have something for everyone: snowshoeing in Svalbard; expert-guided game drives in the Serengeti; kayaking in the lake district of Chile; and a glass of gluhwein and kuchen in Bavaria. Next year we have:  snorkeling at our all-inclusive lodge in the less traveled Osa Peninsula in Costa Rica; pottery-making demonstrations in the medinas of Morocco; wildlife treks in the Galapagos; biplane rides over the Namibian desert at sunset; a pizza cooking class in Sicily; and the beautiful sights and smells of Christmas Markets in Bavaria. We have done it all and perfected it for you!
It certainly isn't all fun and games for us, though – we take care of the boring stuff too! We coordinate air travel to have optimal flight routes on the best airlines and offer airfare booking through us. Staying up-to-date on ever-changing travel regulations for each country can be challenging. That's why we provide assistance with visas (if necessary) and filling out any other forms necessary for travel (I'm looking at you, COVID Health Forms!). Packing lists are essential – we cut down the time it takes for you to pack by providing an in-depth packing list that is unique to every destination.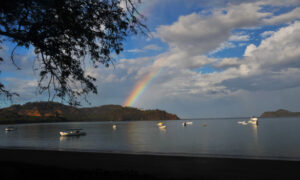 All of this takes time. We have to lock-in locations an entire year out and pay deposits to ensure everything we want included is reserved for you before prices change (and they always change). This is why it's so important to book your trip as early as possible. We know, then, we have enough travelers to make the trip viable and we have made the right travel destination choices. 
Our small, dedicated team is working on all these aspects for multiple trips at a time. We are constantly learning from past trips and making improvements so all our adventures are fresh and exciting. Join us and experience it for yourself! 
Take a look at our Tour Destinations page to see our upcoming trips for 2023 and 2024. Email us at info@biotrekadventuretravels.com or call us at (703) 331-59436 to sign up!