Tanzania: The Trip of a Lifetime
Tanzania is one of those bucket list destinations, one of those truly once-in-a-lifetime adventures. See the sunset through the branches of an acacia tree on the plains of the Serengeti. Meet members of the Maasai and Hadza tribes and experience their traditional cultures. Witness one of the greatest natural wonders of the world, the Great Wildebeest Migration. Take in the unparalleled views at the top of Ngorongoro Crater – right outside your window!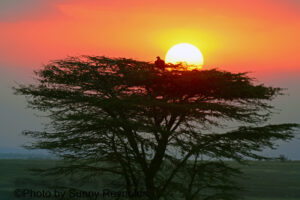 Herbivores are often second place to the carnivores on a safari. Many travelers come for the lions, cheetahs, and leopards. But in Tanzania, herbivores like the wildebeest and Masai Giraffe are some of the highlights (alongside the lions, of course!).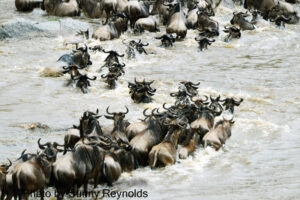 The Great Migration of Wildebeest across the savannah is the largest mammal migration on earth. Every year, more than 2 million Wildebeest, or Gnu, travel from the southern Serengeti to the Masai Mara in Kenya.  This seasonal migration closely resembles the circle of life itself. From December through April, the herd inhabits the southeastern part of the Serengeti, raising their young in the lush grasses brought by the rains. They begin their annual migration north in May and will ultimately travel more than 500 miles to the Masai Mara in Kenya. Along the way they face hungry predators – from hungry prides of lions to vicious crocodiles. Their journey culminates at the Mara River, where they must make the treacherous crossing into Kenya.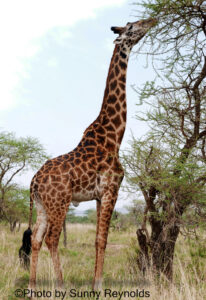 Another notable herbivore is the Masai Giraffe, Tanzania's national animal. They are the tallest land mammals on earth and can grow up to 19 feet! Masai Giraffes are also known for their unique spots, which are jagged and irregular. Like human fingerprints, no two spot patterns are the same. 
Long standing relationships with guides and operators on the ground give us the best experience you can ask for. Our small, locally-owned business travels with you every step. Roger and Sunny will take care of the hard work, so you can relax and make the most of your trip!
All photos by Sunny Reynolds