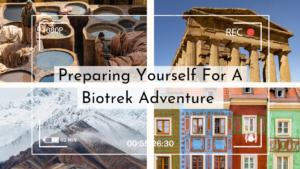 We've already discussed how best to pack for your Biotrek excursion and given you ideas about things to bring along with you. But what about the intangible aspects of preparing yourself for an international adventure? We have some suggestions there, too!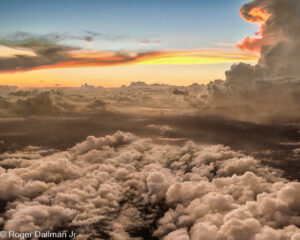 The first thing you have to do is decide exactly where you would like to go, since that will guide your next steps. For 2025, we are considering a few new destinations, like Vietnam and Croatia. We will also be returning to old favorites like India and New Zealand! We always love to hear from you about places you'd like to see us go. Don't forget, if you can't wait to visit your must-see destination and it's not on our current schedule, we can now arrange private trips just for you. 
There are so many factors to consider when choosing a trip. Make sure you pick somewhere that best fits your preferences and priorities. If you love warm, tropical destinations then Costa Rica is perfect. If you are more drawn to colder temperatures, our cruise around Svalbard, Norway is your best option.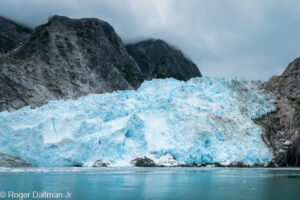 If you want to immerse yourself in traditional culture, Tanzania, Morocco, or Peru might be the best fit. If seeing wildlife in their natural habitat is at the top of your list, then we recommend the Galapagos, Tanzania, Costa Rica, or Namibia. Interested in food and wine? Then we highly recommend Sicily and Argentina! For stunning landscapes, Namibia, Argentina, or New Zealand are right for you. History buffs will particularly enjoy Egypt, Sicily, Germany, or Morocco. If you love shopping, Germany, Morocco, or Sicily are the places to go! Chile and Argentina are great destinations for adventure and hiking. The list goes on and on!
Once you know where you want to go, take advantage of our Early Bird Pricing. We lock in accommodations and itineraries one year out for all our trips. Yes, we really need to lock in and pay deposits this early. This ensures the quality you've come to expect with Biotrek remains available. Help us and help yourself by taking advantage of these specials! 
Test your Gear
Since we discussed gear in our last travel log, let's start with an important follow-up: test any new gear you buy before you fly out for the excursion. You wouldn't want to arrive on the first day to find out your shoes didn't fit or gave you blisters. If you upgraded your photo gear, you need to get comfortable with using it. Make sure you are familiar with the settings and features before you get in front of that fabulous landmark you've been wanting to photograph. 
Learn the Language and Culture
One of the most important aspects you can do to prepare yourself for a trip is to become familiar with the language and culture of your destination. This is something near to our hearts, and we are avid language learners ourselves! For learning basic greetings and vocabulary, we love apps like Duolingo and Memrise. But these can only take you so far. The best option is to find a tutor in-person or online using websites like Wyzant. This is one of the best ways to understand the cultural context of the language you are learning. While this isn't a requirement, it will only enrich your experience while abroad, and we highly recommend it! For example, in Namibia, learning basic greetings in the local languages is the first step in developing lasting relationships. In Morocco, speaking a bit of Arabic with a street vendor in the souks might just get you a better deal! Brushing up on your Spanish before your trip to Chile or Argentina will open the doors to more unique cultural experiences. If you aren't sure where to start, ask us! We are always more than happy to help point you towards some great resources.
Read a Book!
If languages aren't your forte, another way to familiarize yourself with the history, culture, and customs of the country you will be visiting is through text. We are well-versed in the destinations we visit and almost always have a book recommendation or two up our sleeves to help you get to know the country better before you arrive. For example, we highly recommend reading up on Ancient Egyptian mythology before seeing the tombs in the Valley of the Kings.
Watch Films
Another excellent way to get a better understanding of your destination is through film. Many of the countries we visit have their own thriving movie industries. Much can be learned by watching films from Argentina, India, Egypt, Guatemala, Sicily, and more. We would love to share our recommendations – we are big movie buffs here at Biotrek.  And, of course, there are also YouTube channels with information on almost every country.
Consider Your Fitness Level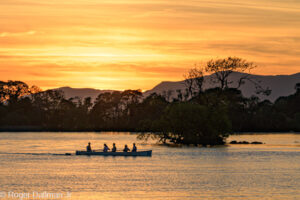 While most of our trips are accessible to anyone, there are some excursions you should prepare yourself for. It's best to make sure you are in good physical shape to be able to walk for a few hours at a time. In the Galapagos, we have several opportunities to snorkel and go on nature walks with our expert wilderness guides. In Namibia, we hike over small sand dunes to see the iconic Deadvlei. Start training by going on daily walks or weekly hikes, practicing your swimming, doing yoga, whatever works best for you. You wouldn't want to miss out on kayaking in Chile or a hike through Corcovado National Park in Costa Rica. 
Notify your bank
We know it's a bit mundane, but you do need to notify your bank you will be traveling abroad. This way you can avoid having a hold put on your credit or debit cards. You should also familiarize yourself with the currency used, the exchange rate, and whether or not you can use USD in the country. 
Decide on a Phone Plan
You should also call your cell phone carrier to set up an international phone plan. This way, you can avoid getting charged too much if you decide to use cellular data. Most carriers offer international day plans you can enroll in and use as soon as you arrive. If you don't want to pay the extra cost, just put your phone into airplane mode and use Wi-Fi at the hotel.
Check Your Passport
Make sure your passport is up to date. Most countries require that your passport is valid for 6 months after your arrival date in the country. Always make sure you submit your passport for renewal 6-9 months before it expires. Processing times are at an all time high and you don't want to miss out on your trip because you waited too late to renew your passport! 
Preparing for your trip involves more than just packing. We want you to get the most out of your excursion. These extra steps will ensure you are fully prepared to relax and have a fulfilling experience during your adventure.
By Alyssa Brown