"​I live in Cuba because I love Cuba.​" Ernest Hemingway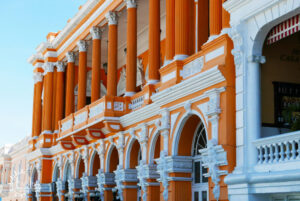 Thinking of a trip to Cuba?
If you are, then you're the kind of traveler that already knows you're seeking an adventure off the beaten track, but as with most paths not taken, you know if you don't get there you won't be able to check that country off your bucket list.
The largest of the Caribbean islands, from the air Cuba resembles an alligator or crocodile and is known in Spanish as ​"El Cocodrilo" or "El Caimá."
Currently, it's advantageous to be part of an organized group which could make your trip to Cuba a little more expensive but what good meal doesn't come with a price tag. Often worth lightening your wallet for that once in a lifetime experience.
Chiefly under Spanish rule from the 1500s, the country of Cuba was created more than 150 years ago, in 1868. Cuba is a country noted for its perseverance. Politically it has been through a lot but its people have persisted under a variety of regimes and produced art, music, architecture, cuisine and dance that is celebrated worldwide. Cuba is the ​birthplace of classic dance styles like the Bolero, Mambo and Cha Cha. Many of the bars and clubs feature live salsa, perhaps the most famous form of musical expression in Cuba. Oh, but then there's the rumba. They're all good.
Rich in history, one city not to miss is Camaguey. After you've soaked in its quaint colonial streets and plazas and you're ready to let loose, check out the Casa de la Trova for some music and dancing. Don't worry, there are plenty of residents that will be happy to take you for a rumba around the room.
When you're in Cuba you'll undoubtedly see scores of young children running around in various colored uniforms. Grade school is mandatory for every child in Cuba between the ages of 6 and 15. Uniforms are required and the various colors indicate grade level. Cuba has a 99.8 percent literacy rate, which is one of the highest in the world.
Cuba has the highest doctor to patient ratio in the world. In fact, there are so many doctors in Cuba, that many of them are sent abroad to countries needing medical professionals.
Off limits for so many years, travelers are eager to visit this country known for its colorful vintage cars, Desi Arnez ambiance, and Ernest Hemingway haunts.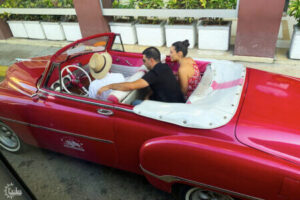 Oh, those vintage cars. Keep in mind that the only cars that Cuban citizens can own legally are cars produced and bought before 1959. After that they were seized by the Cuban government.
Most of the pre-1959 cars in Cuban are from the United States.
A war correspondent, author Hemingway became a permanent fixture in Havana, Cuba's capital. He made a decision to stay in this country longer than many Americans elected to when relations between Cuba and the United States wet sour. He liked the island lifestyle, fishing from his boat Pilar, hanging out in Havana and entertaining guests at his now famous home Finca Vigia. You can go there today and view his many hunting trophies, original furnishings and artifacts. If you want to soak up more of Hemingway's world visit the nearby seaside town of Cojimar.
Sadly, for Hemingway, little of the work he did from his Cuban home was published during his lifetime. Many of his works written throughout the 40s were later edited and published posthumously.
If you happened to catch the recent Westminster Kennel Club dog show that was held in New York you'll know that darling Bono won the toy group. Bono is a Havanese, the national dog of Cuba, it's a first for this breed. Prancing around the arena with his long, silky silvery and white coat, he strutted like the true champion he is to victory.
The Havanese is a sturdy dog of many colors and patterns. He's friendly, playful, alert and intelligent. His gait is springy and sets him apart from other breeds.
I thought at the time that all of his characteristics speak for the culture and character of Cuba itself. His win is a win for Cuba and no doubt a further enticement to visit this enchanting country.
So, stretch. See yourself walking those sun-drenched cobblestone streets listening to sultry salsa music, eating creole cooking, perhaps a sweet thing tinged with coconut and relish this land of rum, revolutions and rumba.
Good things come in small packages. Traveling in a smaller group insures that you will have a more intimate experience and the flexibility and freedom to explore. Biotrek Adventure Travels offers just such a package for the discriminating vagabond.